Emotion Links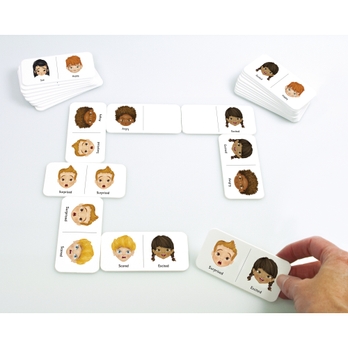 Emotion Links
ADMT14811
Emotion Links is a fun, match an emotion picture game.
Support the identification of facial expressions and encourage emotion exploration with these colourful chunky domino pieces that contain 6 different emotion faces; surprised, scared, excited, angry, sad and happy.
Larger than standard size to make them easier to grasp.
28 dominoes (100cmx50mm).