Bunking off or Staying In
New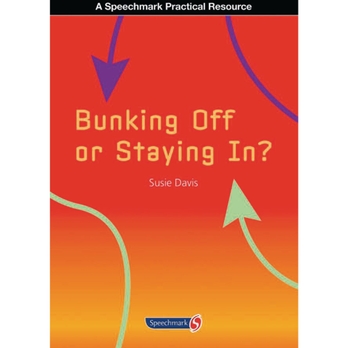 Bunking off or Staying In
AGMT14162
Product Description
Resource to teach young people the consequences of truancy.
This resource contains a set of lesson plans, game board and CD Rom for individual or group work, which allow young people to consider:
• Why they truant
• How they'll feel when returning after an absence
• How teachers feel about them being there
It is designed to encourage an appreciation of why it is important to go and stay in school, and covers actions that can be taken to overcome factors such as boredom, problems with teachers, bullying and difficulties accessing the curriculum.
Contents:
Motivating lessons, progress assessment, pro-forma letter to parents, photocopiable resource sheets, certificate, game board and components.