Treads Sonic Bangle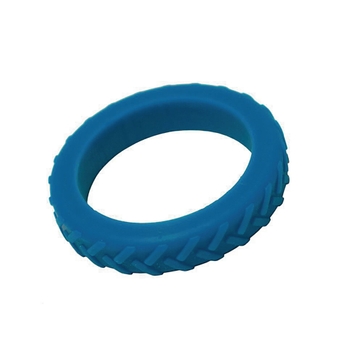 Treads Sonic Bangle
AGMT13693
This cool collection of Tread Bangles is perfect for children of all ages, thanks to the fun and funky design and stylish colours. The chunky style of the bangle means it is great for mild to moderate chewing, and as such, perfect for children who need help to concentrate in class.
Available in Sonic (blue), Donatello (purple) or Camo (camouflage). One supplied.
The 'tyre' style of the bangle makes for a tactile and sensory toy. Made from BPA, lead, latex and phthalate free silicone, the Tread bangles are sturdy and hardwearing. When the item shows signs of damage and wear it must be removed from use and discarded.
Not suitable for children under 36 months. Adult supervision is required at all times.
Internal diameter 5.5cm, external diameter 7.5cm pproximately.