New Age Bowls Set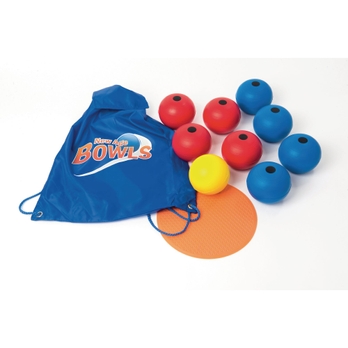 New Age Bowls Set
AEMT13871
Great for all abilities and endorsed by Bowls England, World Bowls and the English Indoor Bowls Association. These balls have no internal weight but act just like a professional bowl on most flat surfaces such as school halls or leisure centres. This game is a mirror image of Lawn Bowls but much more versatile. The set contains:
4 Red.
4 Blue.
1 Yellow jack.
1 Foot mat.
1 Carry case.
• Plastic foam.
• Ball weight: 200g (total weight 1700g)
• Ball diameter: 10cm.
• Bag dimensions: 49cm x 41cm.
• Not suitable for children under 3 years.