Dress the Teddy Barrier Game
BestSeller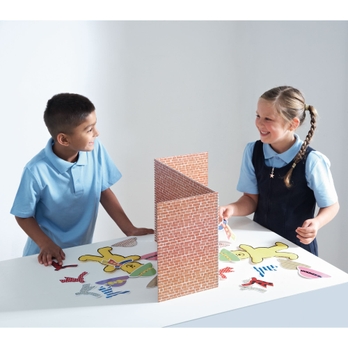 Dress the Teddy Barrier Game
ABMT10508
Product Description
Develop children's descriptive language skills with this fun 'dress the teddy' activity. Each player has to describe the hat and scarf they have selected for their bear, so the other player can match theirs. Ideal for encouraging children's questioning and descriptive language. Includes a wall so each player can't see the other player's teddy, size 840 x 300mm.
Reasons to Love
Fun play-based activity will encourage involvement while building skills.
Change the aim of the game as children's needs and developmental stage changes.
Covers many areas of learning, including Communication and Language and Physical Development.