Plug And Play Sensory Package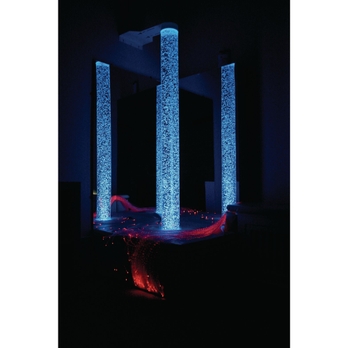 This product is not eligible for any further discount
Plug And Play Sensory Package
AWMT13516
Direct Delivery – up to 4 weeks
Product Description
Plug & Play Sensory Package:
No need for installation! The Plug and Play Package includes a range of sensory room products which simply plug into a standard electrical socket straight from their box – nice and easy to set up.
The package is great to get your sensory room started and includes:
A 2m Interactive Bubble Tube with water treatment fluid and wall bracket. The Bubble Tube is supplied with a cream soft padded wireless switch, which features four coloured switch pads. When the user presses each of the colours, this dictates the colour of the tube!
A 100 strand x 2m long UV Reactive Fibre Optic Harness and Light Source.
An L shaped UV Reactive Carpet to create a wonderful sensory corner around the Bubble Tube.
A UV Fitting to allow the UV reactive products to fluoresce when the light is activated.