Katcha Kups - Pack of 6
Pack of six
BestSeller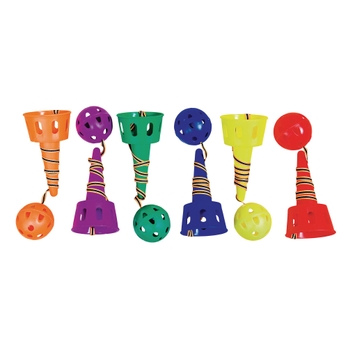 Katcha Kups - Pack of 6
Pack of six
AGMT14504
Product Description
This classic children's game is an excellent opportunity for developing hand-eye co-ordination. Simply swing the tethered ball up in the air and catch it. The ball can be removed in order to play catch between groups. Set of six colours, red, yellow, blue, green, orange and violet.
Ball Diameter: 7cm.
Ribbon: L62cm.
Cup: L17 x D9cm.
Age suitability: 3 years+.
Warning!: Not suitable for children under 3. Risk of strangulation.