Magnetic Letters Set 4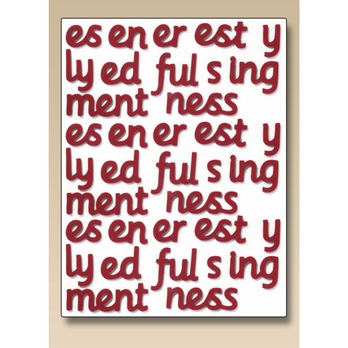 Magnetic Letters Set 4
ACMT13572
Develop phonics skills with this set of 36 magnetic foam pieces covering all of the major suffix patterns. Contains 3 sets of 12 suffixes, ideal for a range of activities using the accompanying dry-wipe magnetic boards (sold separately). WARNING! This product contains Magnets. Seek medical attention if swallowed.
Reasons to Love:
• These magnetic letters are great manipulatives for the children to use to make words while practising segmenting.
• The colour coding system is visually helpful, as the child can see whether they need a single consonant, vowel, consonant digraph or vowel digraphs, making them think carefully about how the word is built.
• They could be used with groups, or as an independent activity in Continuous Provision.
• These are also useful as a teaching tool – showing children, through use of colour coding, how to spot the digraph. This is important in the early stages of phonics teaching, so that children don't sound out individual letters, but see the grapheme as a whole unit.
• These magnetic letters are useful throughout KS1, as there are a set of suffixes, which can be attached to the root word to show how a new word can be created.