Count And Match Numbers
New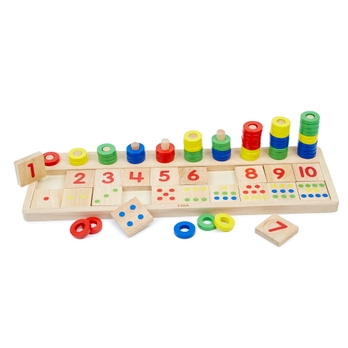 Count And Match Numbers
AFMT14677
Product Description
Match the numbered squares to the dots on the base of the puzzle and then count the brightly coloured discs as they are placed onto their individual pegs. Helps to develop dexterity and concentration. Made from high quality, responsibly sourced materials. Consists of 55 play pieces. Age Suitability: 3 Years +
Reasons to Love:
• Visual representation is vital when teaching a mastery approach. Children need to be able to see different representations of numbers and this exciting resource is great for that.
• Allows children to explore number bonds within ten whilst at the same time again helping to develop dexterity through matching and sorting representations according to their value.
• Also helps children recognise numerals from 1-10 and order them accordingly.
• The resource is flexible in its use – why start by showing children the numbers, instead show the representation through the discs or dots and get them to state the value it represents.