Sand and Water Light Well
New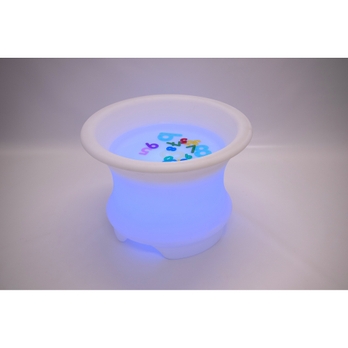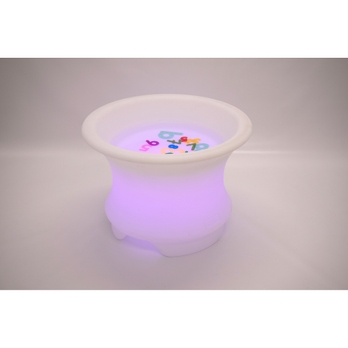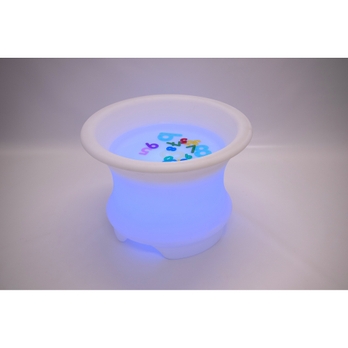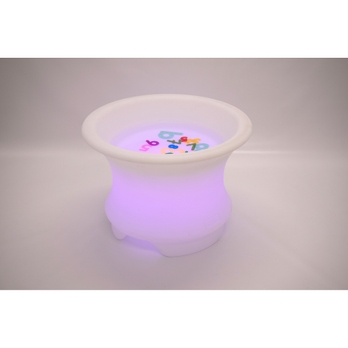 Sand and Water Light Well
Direct Delivery – up to 2 weeks.
A new colour-changing water table that brings a whole new perspective to water play exploration and sensory discovery. Providing a soft light which changes using a remote control, the well can be filled with water, jelly, foam or translucent objects. The sturdy but lightweight design is both beautiful and practical. Easily moved between locations either indoor or outdoor. Easy to clean, it is ideal for individual work or collaborative play. Charging is via the safe low voltage 5V DC rechargable unit (supplied) providing 4 automatic modes of 16 colours. An 8 hour charge provides an average of 10 hours of light. The unit is water resistant rated IP65. Size: 580 x 800mm
Direct Delivery – up to 2 weeks.
A new colour-changing water table that brings a whole new perspective to water play exploration and sensory discovery. Providing a soft light which changes using a remote control, the well can be filled with water, jelly, foam or translucent objects. The sturdy but lightweight design is both beautiful and practical. Easily moved between locations either indoor or outdoor. Easy to clean, it is ideal for individual work or collaborative play. Charging is via the safe low voltage 5V DC rechargable unit (supplied) providing 4 automatic modes of 16 colours. An 8 hour charge provides an average of 10 hours of light. The unit is water resistant rated IP65. Size: 580 x 800mm