Draw Me Paint You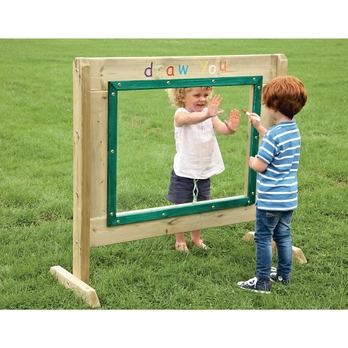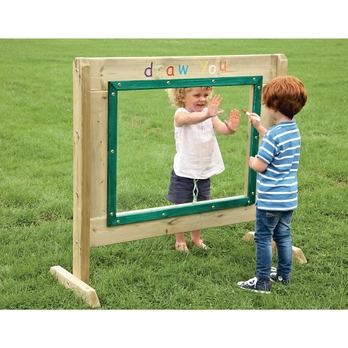 Draw Me Paint You
Direct Delivery – up to 6 weeks.
Built in a sturdy wooden frame, its central feature is a clear Perspex sheet that's ideal for chalk pens or water based paints. It's designed to encourage 2 children to work together, 1 either side of the board. For example, 1 could draw and the other could follow, or they could complete different parts of the same picture, or play simple games like noughts and crosses. Made from FSC certified timber with a 12 month product guarantee and a 10 year timber guarnatee. Size: H1160 x W1110 x L900mm Age Suitability: 2 Years +
Direct Delivery – up to 6 weeks.
Built in a sturdy wooden frame, its central feature is a clear Perspex sheet that's ideal for chalk pens or water based paints. It's designed to encourage 2 children to work together, 1 either side of the board. For example, 1 could draw and the other could follow, or they could complete different parts of the same picture, or play simple games like noughts and crosses. Made from FSC certified timber with a 12 month product guarantee and a 10 year timber guarnatee. Size: H1160 x W1110 x L900mm Age Suitability: 2 Years +